Photoset reblogged from Kleincrew with 19 notes
Well here it is everyone : ) Thank you sooooo much for everyone's support <3 The donation is made and few screens to provide proof.
You guys are amazing and all your items are either in the mail or being shipped soon.
My etsy shop is closed for now as I catch up on orders but there will be an update hopefully before Xmas ^^


Thank you, dear!!
Link reblogged from TO THE ENDS OF THE EARTH! with 1,991 notes
Its that time of year again.Since last year's giveaway was a smashing success, as promised, I'm doing it again! Good luck!

Remember to reblog as text.

The Prize:

One lucky Tumblr blogger will receive ONE ABJD (Asian-Ball-Jointed-Doll) from any legitimate company for…
Source: myfemalegaze
Link reblogged from musings of an art kid with 2 notes
My boyfriend was moving stuff around the bookshelves and I was stacking the dishwasher when all of a sudden I heard the world's most terrifying noise; dolls hitting the ceramic floor.

My Chrom's lost 3 fingers on one hand and a claw on his foot.

Sonata's (default)faceup is damaged, she needs to…
I got replacement elbow joints for my one-month old Little Gem and another pair for a friend's almost-one year old Super Gem. Just drop a question at their Q&A but make sure to be very specific—they sent us the wrong SG joints even though my post came with pictures of the broken parts. There might be some difference in resin color as well, since Soom resin differs from batch to batch. 
Photoset with 19 notes
An MSD-sized Dragon (on sale for only $178!) and new decent company pictures. Thank you, Resinsoul!!
Now just remind your photography team to take the velcro off before snapping away, OK?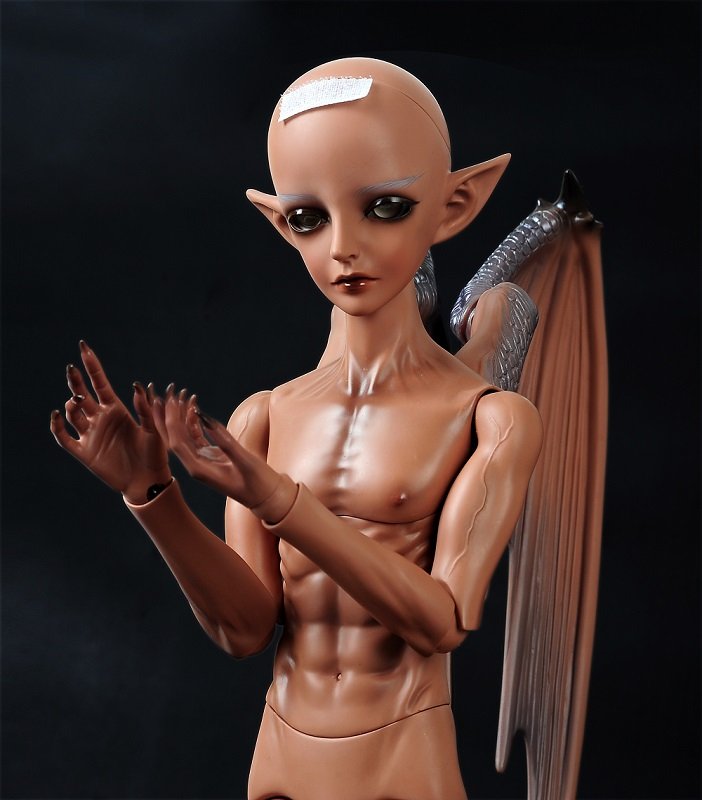 Photoset reblogged from Kleincrew with 68 notes
tehehe. Found this wig while cleaning and tada perfect cosplay!

Daenerys is done »; She might need some purple eyes like in a book .
Photoset reblogged from TO THE ENDS OF THE EARTH! with 44 notes
ManikaManila Volunteer Meet!

Because our mods are awesome like that. ♥ They proposed that we skip the usual November MM Halloween Meet (which was dreadfully too late for Halloween anyways) and instead volunteer as a group to DSWD (Department of Social Welfare & Development) to help with the repacking of relief goods for transport to the victims of typhoon Yolanda. After which will be held a simple dinner meet.

It was such a wonderful feeling when many members showed up and everybody was game with the volunteering effort. We were able to repack 2000+ units of relief goods in a matter of less than two hours. It was very tiring, but very fun and rewarding to be able to help in our small way our fellowmen in need.

We then regrouped at Shakey's for a simple dinner and chit chat, and called it a night around 11:30pm. I'm home now, and it's waaaaaay past my bedtime, but I'm still full of happy vibes to write this post to share with you guys. ♥
I love being in this community!! My body's sore right now but that was soooo much fun! Thank you for doing such a great job, guys~!>w<
Post reblogged from Kleincrew with 9 notes
At last I am doing my share to help Philippines disaster relief effort by doing a fund raiser.

In my shop you will find few items
A grab bag of 5 items in MSD/slim mini size
A set of four headbands at the discounted price of $15

A random pair of bloomers for MSD/Slim size

I hope I will get some support and all profit will be going to Red cross<3

I will only keep the shipping fee so I can get items to the generous donors.
https://www.etsy.com/shop/PuppyDogsTales?ref=si_shop
Thank you very much <3
Photo with 42 notes
They recycled Minho's picture from his drama 'To The Beautiful You' for Medical Top Team.
I am far too amused by this than I should be, lol.
Post with 1 note
I e-mailed B&G doll about buying an Aurora-head only last November 17. They replied with a price quote the day after. Today, 3 days later, I received another e-mail from them saying that the 12% discount Christmas event they're having can also be applied to the head only order…and I haven't even asked.

I've only recently took notice of this company so I'm not sure what happened that all their dealers dropped them. But I have to say, they're trying really hard to get a following again. It might just be that there's not much for their Customer Service rep to do right now, but I'm impressed by that unsolicited e-mail they sent anyway.
Photoset reblogged from Paint the Stars Black with 112,599 notes
Loki's Childhood  ღ˘⌣˘ღ

Wondering what it will look like if I compiled my fanart chronologically

I have so many more I want to draw….:OOOO
Source: derlaine